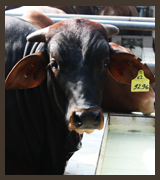 Introduction About RPH Karawaci
RPH Karawaci is traditional slaughterhouse or abattoir located in Tangerang, Indonesia. We've been in abattoir industry since 2000.
In Indonesian, RPH stands for "Rumah Pemotongan Hewan", which means a slaughterhouse in English. We freshly started as a traditional slaughter house. However, we keep improving to be one of the best slaughterhouse practices in Indonesia by implementing the latest technology in cattle slaughter such as Stunning Box.